Action Movie Fiyah Fiyah Song Lyrical Video Song Vishal Akanksha Puri Hiphop Tamizha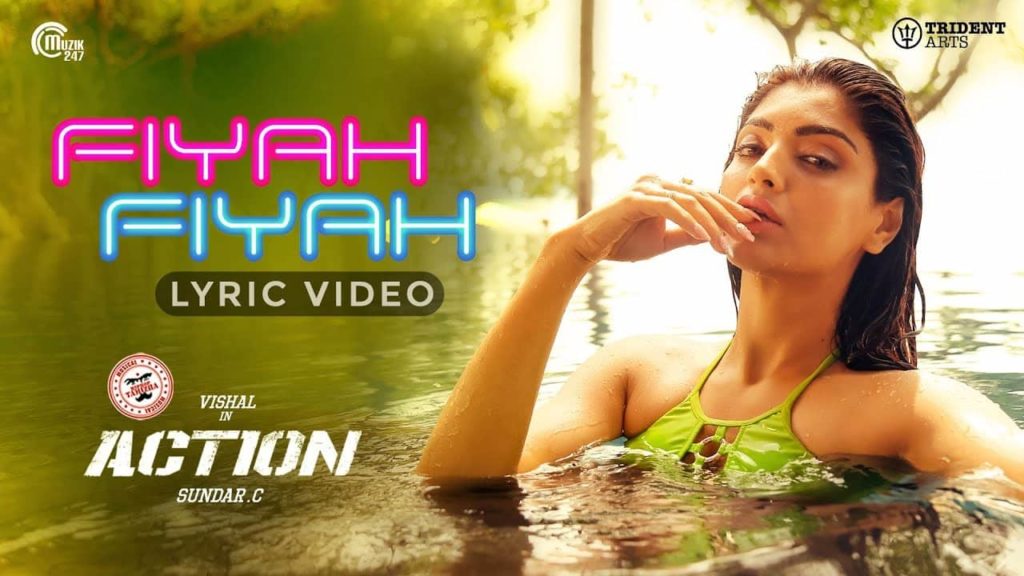 Watch Fiyah Fiyah lyrical video song from much-awaited Tamil Movie 'Action' featuring Vishal and Tamannaah Bhatia along with Aishwarya Lekshmi, Yogibabu, Akanksha Puri, Kabir Duhan Singh, Ramki, Chaya singh & Others.
Directed by Sundar.C, Music by Hiphop Tamizha, Cinematography by Dudlee. Edited by N.B. Srikanth, Produced by R Ravindran under the banner of Trident Arts. Muzik247 is the Official Music Partner.
Groove to the next biggest party number of the year! FiyahFiyah. A sensational dashing performance from Akanksha Puri
Fiyah Fiyah Tamil
Singer – Navz47
Lyrics – HiphopTamizha, Navz47, Arivu
Music – HiphopTamizha
Mixed by BerBer
Mastered by Donal Whelan
Hiphop Tamizha Sound Engineer – Dhivakar K.
HiphopTamizha Manager – Balaji Booch
Much more snaps from this video song Visit our blog Cine Entertainment Blog