Kanni Rasi Official Trailer- Vimal – Varalaxmi Sarathkumar – Muthukumaran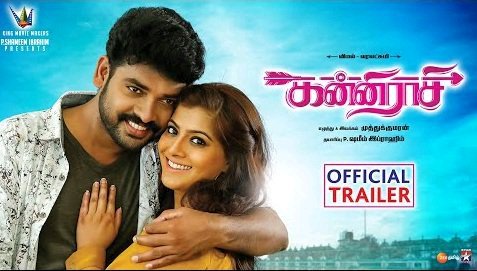 Kanni Raasi is an upcoming 2019 Indian Tamil romantic comedy drama film. This movie is directed by Muthukumaran and produced by Shameem Ibraham.
The film stars Vimal and Varalaxmi Sarathkumar in the lead roles, with Pandiarajan, Yogi Babu, Kaali Venkat and Robo Shankar amongst few others in supporting roles.
Star Cast & crew : Vimal, Varalaxmi Sarthkumar, Pandiarajan, Yogi Babu, Kaali Venkat and Robo Shankar Composer : Vishal Chandrasekhar Director : Muthukumaran Producer : Shameem Ibrahim Banner : King Movie Makers Audio Label : Star Music
Check out Varalaxmi character intro posters from Neeya 2 movie