Get ready for Thalaivar Superstar Rajinikanth's most-awaited television debut on March
Superstar Rajinikanth has made a TV debut via 'Into the wild with Bear Grylls' episode. This has been shot in Karnataka's Bandipur Tiger Reserve forest. The show will be shot across fourteen episodes and Bollywood popular star Akshay Kumar has also been shooting for the same.


The Man vs Wild series caught people's attention after Prime Minister Narendra Modi shot for it in the forests of northern India with Bear Grylls last year. Now this series will be going to get popular among some tamil audiences too..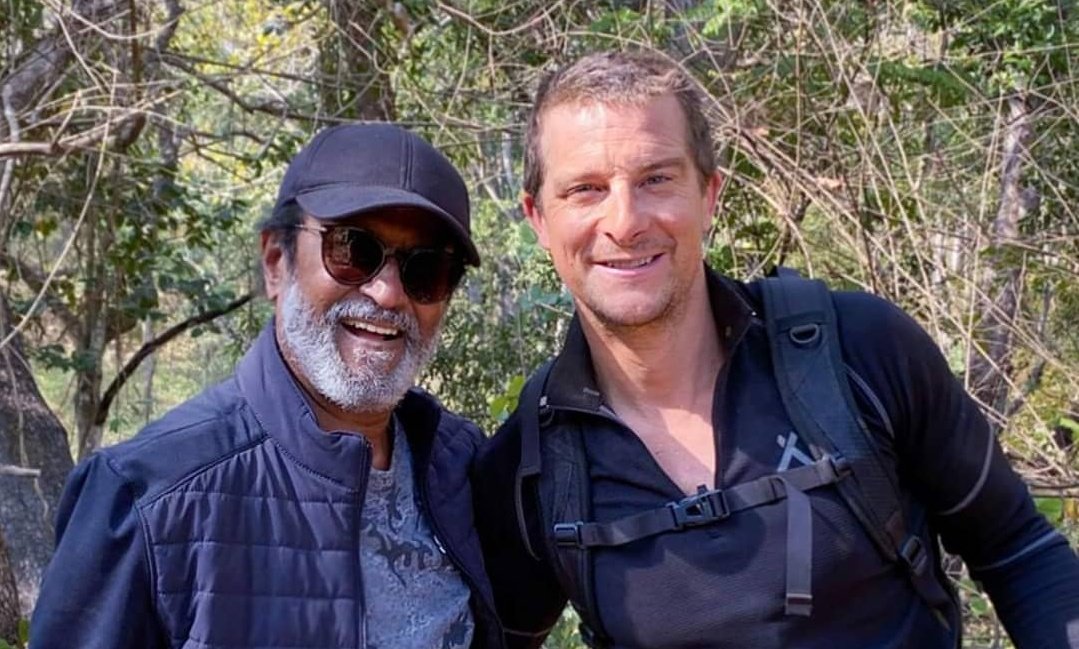 Also according to some reports, superstar Rajinikanth got injured during the shoot last month. However, some forest officials said that super star was fine but the shooting stopped midway following the incident happened.
Grylls also tweeted saying 'In the wild everything is different… It was so fun to spend time with the legend and get to know and see him in a totally new way.'
Also Calling the 69-year-old superstar Rajinikanth a 'Swagger', This show will air on the Discovery channel but a date has been not yet announced.
https://twitter.com/i/status/1232877625036566528
https://twitter.com/Samuelclicks/status/1230007497324281856
much more cine news & latest trending cine updates visit