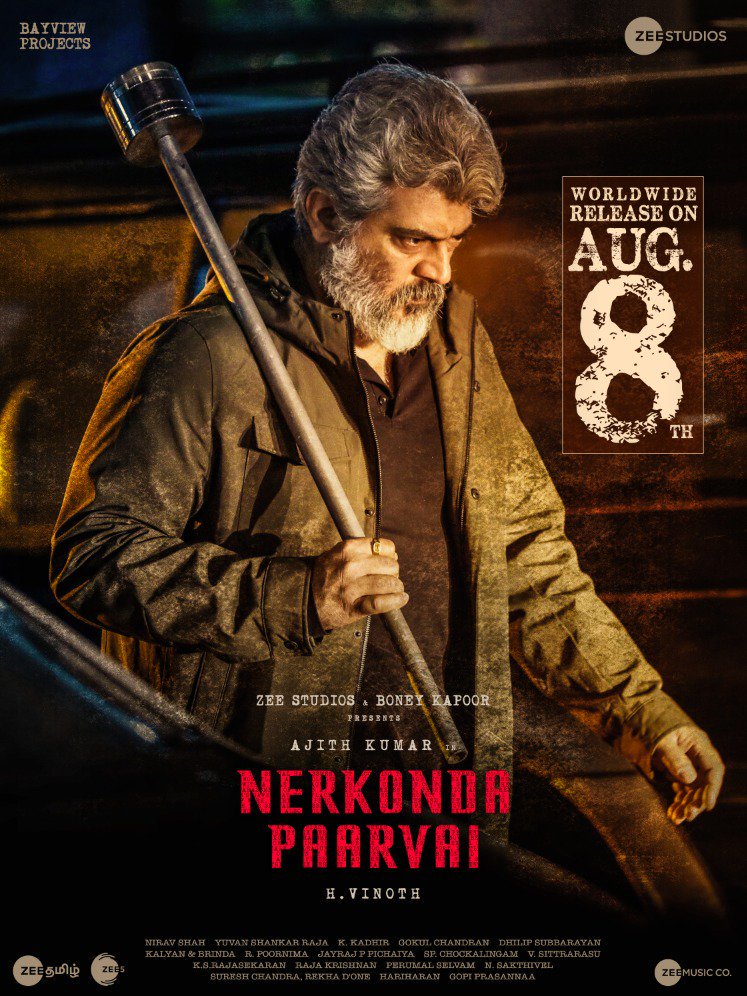 Thala Ajith 's NerKondaPaarvai release date has been locked  on Aug 8th.. Good date.. Lot of holidays in the days that follow..
Expectations for the movie are in high level. Thala ajith's dialgue delivery one of the big highlights of the movie.
It is notable H. Vinoth's Last outing Dheeran is one of the big hit and garnered much appreciations in the movie industry.
Vikram vedha's Sharaddha srinath playing in an important role