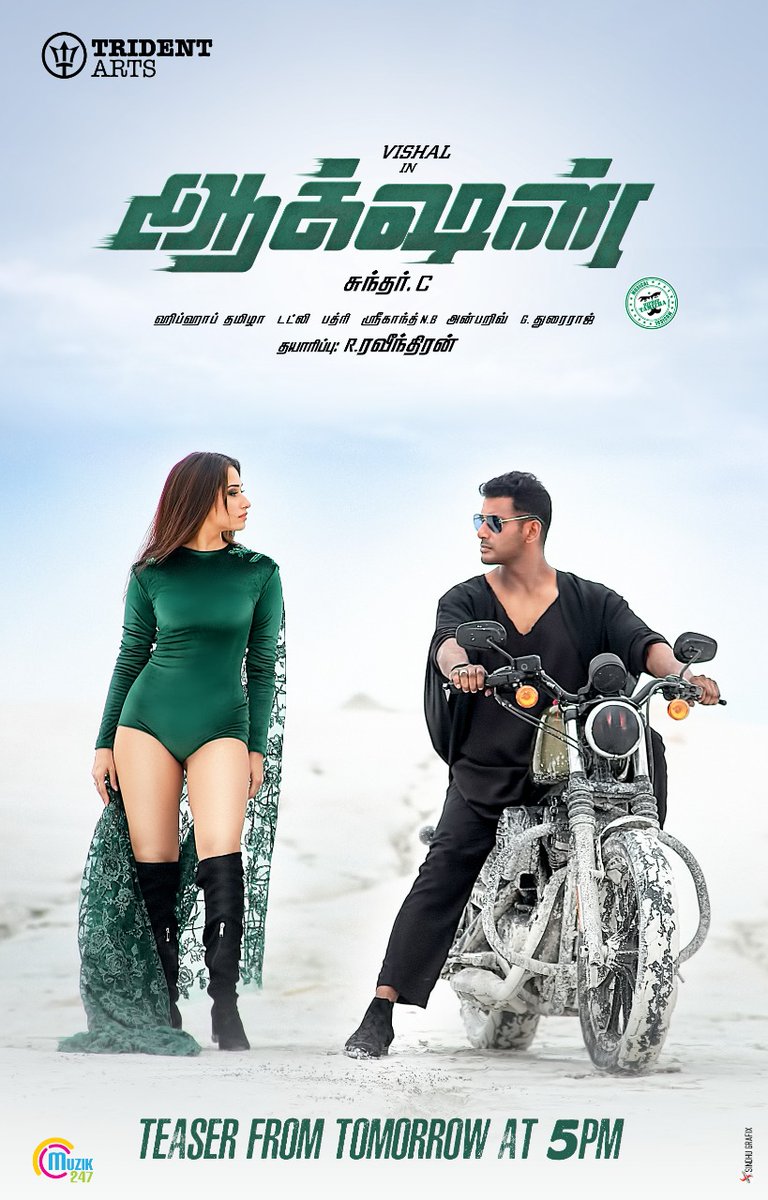 Breathtaking Visuals & Death Defying Stunts Seems like an James bond movie – Presenting the sparkling teaser of the Much-awaited Movie 'Action' Starring Vishal & Tamannaah bhatia.
Cast includes Vishal and Tamannaah Bhatia along with Aishwarya Lekshmi, Yogibabu, Akanksha Puri, Kabir Duhan Singh, Ramki & Others.
This movie is Directed by Masala film specialist Sundar.C, Music by Hiphop Tamizha Aadhi Produced by R Ravindran under the banner of Trident Arts.
Cast & Crew:
Starring: Vishal, Tamannah, Aishwarya Lekshmi, Yogibabu, Akanksha Puri, Kabir Duhan Singh, Ramki & Others
Director: Sundar.C
Music: Hiphop Tamizha Aadhi
Cinematographer: Dudlee
Art Director: Durairaj
Editor: N.B. Srikanth
Producer: R Ravindran
Executive Producer: Murali Krishnan
Stunts: Anbariv
Production Company: Trident Arts
PRO: Johnson
Music Label: Muzik247
Promotions: Shiyam