Capmaari Official Trailer Starring Jai Athulya Ravi Vaibhavi Shandilya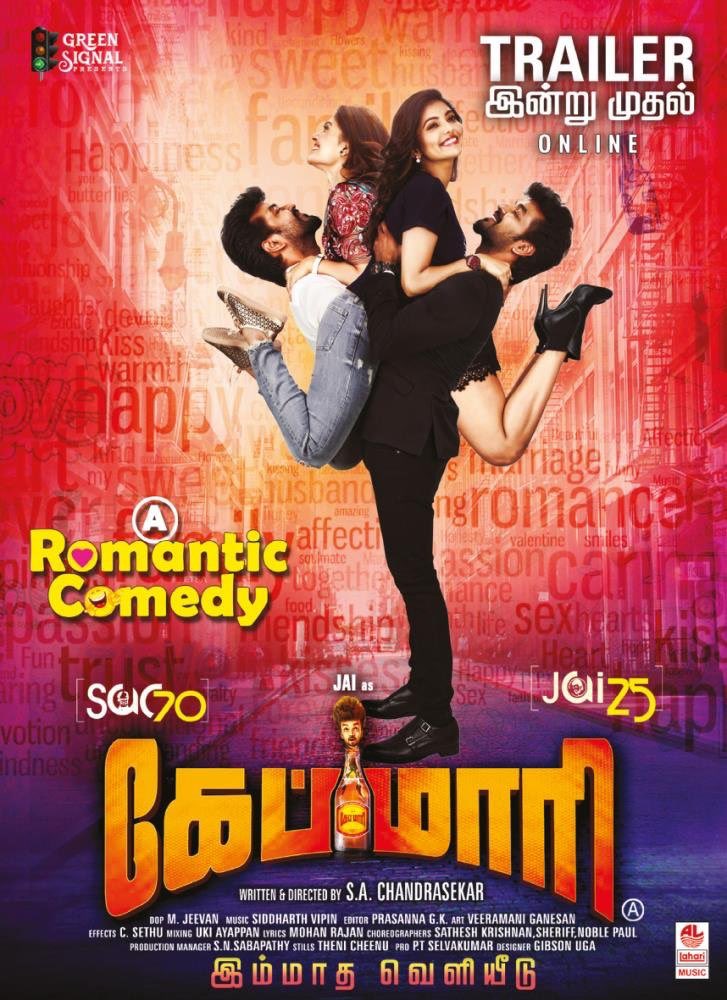 Sizzling hot Upcoming Romcom Movie Capmaari Official Trailer Starring Jai, Athulya Ravi & Vaibhavi Shandilya Directed by S A Chandrasekharan.
SAC'S NEXT WITH JAI'S DUAL HEROINE OUTING CAPMAARI TRAILER HERE! VIDEO

CapMaariTrailer Pakka for youngsters to watch it as a fun treat. I think there will be any message at the end of film.
SAC Sir trailer looks surprise. But different ah try Panni Irukkalaam. Anyway you have changed as
Message oriented to Jolly 😅
Notably this is the 25th film of actor Jai and 70th film of veteran director SA Chandrasekaran.
Cast: JAI, ATHULYA RAVI, VAIBHAVI SHANDILYA, SIDDHARTH VIPIN, SATHYAN, DEVADHARSHINI, POWERSTAR
Director : S A CHANDRASEKARAN
Music Director : SIDDHARTH VIPIN
DOP : JEEVAN
Cuts : G K PRASANNA
Art : VEERAMANI GANESAN
Sound Design : UKI .AYAPPAN
Dialogues :SA.CHNDRASEKARAN, JEEVAN, MADHAN
LYRICS : MOHAN RAJAN
Choreography : SATHISH KRISHNAN, SHERRIF, NOBEL PAUL
Publicity Designs – GIBSON UGA
Stills : THENI CHEENU
VFX : GEMINI, Whitee Lottus
SFX : SETHU
PRO : PT SELVAKUMAR
PRODUCTION MANAGER : SN.SABAPATHY
PRODUCED BY : GREEN SIGNAL